Where have we been? What have we done?
NowDesign was started over 15 years ago as a way to stay sane while working for someone else. In 2007 we decided to start working for ourselves, and have been busy since. Today the company focuses on print, packaging, and identity work. We are lucky to have many clients in the wine industry, higher education, as well as the non-profit and general business sectors.
Arborbrook Winery
Archery Summit
Artisan Custom Homes
Bella Vida Vineyards
Coeur de Terre Vineyards
Crush Creative Packaging
Dobbes Family Estate
Domaine Drouhin
East Fork Winery
Glockenspiel Restaurant
Grant Construction
Lefty's Blues Club
Mt. Angel Abbey
Oregon State University
Salem Art Association
Salem Gastroenterology
Salem Hospital
Salem Hospital Foundation
Stayton Pharmacy
Stoller Vineyard
Trinity Vineyards
Wine By Joe
Willamette University
Biography / Resumé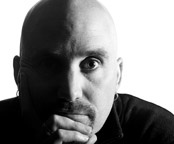 NowDesign Creative Services was formed over 15 years ago as a way to provide high quality design services to clients without the need for a middle-man. Big studios and agencies have, by necessity, a staff of people to manage projects, and another team of people to provide the creative. At NowDesign, those people are all wrapped up into one nice neat package with a bow. That's because NowDesign is owned, operated, and managed by one person… Chris Noud.
In 1992, Chris graduated from Oregon State University with a BFA and a desire to take over the world with the persuasive powers of graphic design. Realizing, he didn't know enough to succeed in that endeavor right off the bat, he worked for various design studios in Corvallis, Portland and Salem. Chris ended up spending several years as the Creative Director for Willamette University, a private Tier One Liberal Arts college located in Salem, Oregon.
After working for others for 20+ years, and seeing how studios run – some run well, some run poorly – Chris decided he could run a design business as poorly as the next guy, so he jumped ship and has remained self sufficient since 2007.
NowDesign has had the good fortune to make some great alliances over the years, and Chris has found himself working in the great Oregon wine industry more and more. He didn't initially set his sites on this particular industry, that would have required forethought and solid planning! No, instead, by the grace of good friends, an unnatural work ethic and solid referrals, Chris and NowDesign have found their niche.